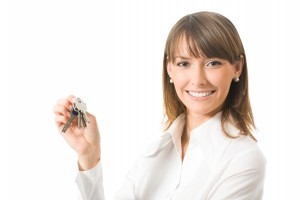 The real estate market is filled with many high-quality residences, and after a comprehensive search, you've found a residence that fits your personal needs and budget perfectly. However, you may need to think twice before you submit an offer on this residence. There are many factors that homebuyers should consider before they make an offer on a house, including:
1. Neighborhood
Ideally, you'll want to find a home in a community filled with friendly neighbors. But in many cases, homebuyers may focus exclusively on a residence and ignore the neighborhood entirely. Taking a walk around a neighborhood often allows you to get a better feel about what it is like to live in a neighborhood and may give you a chance to meet some of the neighbors as well. Also, a simple walk around the block will provide you with a better idea about whether a house's value may rise or fall in the foreseeable future. For instance, a neighborhood filled with houses with well-maintained front lawns, nearby parks and schools and other local amenities may prosper for years to come, and home values may rise in this neighborhood over the next few years.
2. Crime
No one wants to live in an unsafe area, and you can learn about crime near a prospective home before you submit an offer on a residence. Contacting a local police station usually is a great idea for homebuyers who want to find out about crime statistics in a particular area. Furthermore, your real estate agent can provide insights into crime in a specific area and help you determine whether a particular house is the best option.
3. Traffic
Although your dream home features all of the amenities you want, it might fail to provide you with quick, easy access to your office day after day. For example, traffic can be a problem if your house is located in or near a major city. And if you need to travel to work every day, it is important to understand how traffic could affect your daily commute. To better understand traffic patterns in a particular area, try driving to a residence at different times during the day. By doing so, you can learn about traffic patterns near a house and be better equipped to make a more informed decision about whether to submit an offer on a residence. 4. Taxes You've been pre-approved for a mortgage and have established a monthly budget for a new home, but taxes may vary depending on where you move. Thus, you'll want to learn as much as possible about potential taxes that you could face at a new residence before you submit an offer. Taxes may add up quickly, but homebuyers who budget accordingly can minimize the risk that they'll fall behind on tax bills. And with support from your real estate agent, you can learn about taxes that you may encounter if you purchase a particular residence. If you're fully satisfied with a residence after you consider the aforementioned factors, you'll be ready to submit an offer and move one step closer to moving into your dream house.