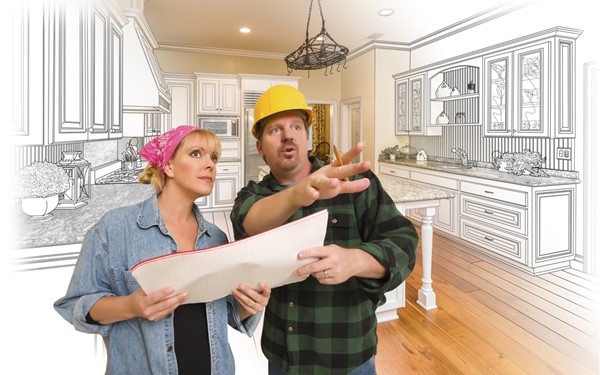 Okay, so you've been watching all those home shows and think you want to invest in a second property, but that whole flipping business seems like more trouble than you want to handle. First, you have to budget correctly for the remodel, then it absolutely has to sell, and quickly, otherwise, it stops being a good investment. There is an alternative: keep it as a second property and lease it out for additional income. 
Depending on what kind of rental you want to own, you will want to look at different properties and price ranges. Your real estate agent can help you choose what's best in your neighborhood.
Standard or Long-Term Rental
For best results, you want your rental home to land smack in the middle of the neighborhood's price bracket. That means calculating your mortgage, taxes and all other included expenses and making sure you can make an income while keeping the rent reasonable. Middle-of-the-road rental prices will get you the best tenants. They will fit into the neighborhood and are more likely to be comfortable there, which means you can probably keep them longer. Each time you turn over the property between tenants, you not only lose the income for that time but incur the extra costs of preparing the property for the new renter. The longer you keep individual tenants, the more profit you make.
Vacation or Short-Term Rentals
Vacation rentals differ from standard rental properties in several ways, but the most common differences are (a) the nightly rate, (b) how often you have tenants, and (c) the range of turnover requirements and costs. Vacation rentals—growing in popularity for a while now—might be your chance to cash in on the craze. Guests prefer them because they can usually get more space for a lower cost than a hotel, fit more people together in a single area and prep their own meals. This makes them particularly popular with families and groups with children.
You'll need to keep your vacation rental furnished and cleaned which increases the costs initially, but if you can keep guests scheduled regularly, the profit margin can be substantial. You can vary your rates depending on the length of stay, catering to stays a short few days or up to three to four months and anything in between. Make sure to check with your local municipality for regulations on short-term rentals in your area.
Don't forget that you can use it yourselves as well, just be careful not to leave too many personal effects there, it can break the ambiance for your guests.
New Property, New Job
The most significant difference between keeping your investment property and flipping it is that you get a second job: Landlord. This is not a position for everyone. First, if you've ever been a renter, you know how difficult it can be if your landlord is in a different city or even a different state. If your property is out of town, investigate getting a property manager. If your property is local, you may want to handle it yourself, but if it takes too much time or causes more stress than it alleviates, you may wish to hire a property manager as well. A good manager will handle interviewing and advising renters, running credit approvals, collecting payments, some landscaping and maintenance, and turning over the home between tenants. Make sure you include this cost when you calculate your necessary rental expenses.
So, ready to invest? Your real estate professional should be your first call! Put their local knowledge to use in finding the best properties for rental investments.