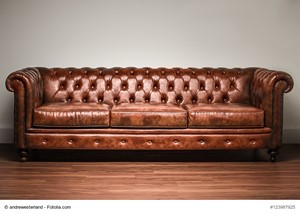 Purchasing home furniture should be a quick, easy and, perhaps most important, inexpensive process. However, finding affordable chairs, couches and other home furniture sometimes can be difficult, particularly for those who recently bought a house and need to furnish their residence on a budget.
Lucky for you, we're here to help you discover top-notch home furniture at budget-friendly prices.
Now, let's take a look at three tips to help you furnish your residence without breaking your budget.
1. Keep an Eye Out for Sales
Furniture stores are available in cities and towns nationwide, and these shops generally offer sales at different times throughout the year. As such, you should plan a trip to various local furniture stores to find the best prices on furniture for your living room, dining room or other areas of your house.
In many instances, it pays to shop at furniture stores on weekends. These stores commonly provide weekend sales that may enable you to save hundreds or thousands of dollars on assorted home furniture.
Also, you may want to plan ahead for potential holiday sales. Furniture stores frequently offer significant discounts around Independence Day, Christmas and other major holidays. And if you capitalize on these holiday sales, you may be able to pick up deluxe furniture at bargain prices.
2. Look Online
Craigslist and other online classified sites make it easy to browse for furniture from any location, at any time. Meanwhile, these sites may enable you to locate high-quality preowned furniture at a fraction of the cost of brand-new items.
If you see furniture online that you like, don't hesitate to reach out to a seller. Because the longer that you wait to contact a seller, the more likely it becomes that he or she will sell the furniture that you want to a rival buyer.
3. Negotiate When Possible
Oftentimes, you may be able to negotiate the price of a sofa, ottoman or other furniture, regardless of whether you buy from a furniture store or independent seller. If you understand the art of negotiation, you may be better equipped than other buyers to acquire first-rate furniture without spending too much.
Perform research before you kick off your furniture search – you'll be glad you did. With furniture price data at your disposal, you can find out how much your dream bed, shelving unit or other furniture costs and budget accordingly.
Furthermore, if you need extra assistance as you search for home furniture, you may want to work with a real estate agent. In addition to helping you buy a new home, a real estate agent may be able to put you in touch with the top furniture retailers in your area. Or, in some instances, a real estate agent may be able to convince a home seller to include his or her furniture in your home purchase.
Ready to acquire outstanding furniture for your new home? Use the aforementioned tips, and you can increase the likelihood of discovering amazing furniture at prices that match your budget.