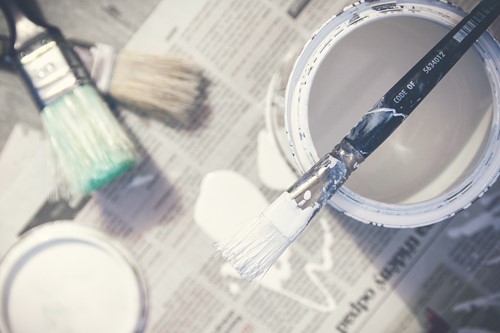 Painting is one of the best home improvement projects for beginners to take on, but that doesn't mean that you should begin without learning more about the process. Here is a step-by-step guide to walk you through everything you need to know about painting a room.
Step 1: Choose Your Color
Before you begin the painting process, you need to select the perfect color for your room. To select the perfect shade, you will want to get swatches from the store and bring them home to compare them in the room you will be painting. If you are stuck between two or three colors, head back to the store to get a small container of each color. Paint a small patch of the wall and let it dry to get an idea of which color will look best in the room.
Step 2: Purchase Your Paint and Your Materials
Once you finalize your color selection, purchase your paint and materials. Make sure you know whether you want high-gloss, semi-gloss, matte, satin or eggshell before you have your paint mixed. In addition to the paint, the other materials that you will need to finish the project may be:
Paint brushes
Paint rollers
Drop cloths
Painter's tape
Paint tray
Step 3: Prep the Space
Next, you are going to need to get the room ready. Move all furniture out of the room or into the center of the room so that you can easily access all walls. Then, line a drop cloth on the floor. Trim the windows and ceiling with painter's tape to ensure you have clean, smooth lines as you paint.
Step 4: Trim First, Then Roll
Now, you are ready to paint. Work along the wall to prevent you from smudging the paint or bumping into the wet wall. Trim the area you are painting first. Then use the paint roller to make an X pattern as you cover the entire wall.
Step 5: Let It Dry, Then Repeat
Let the first coat of paint dry completely. Repeat step four until the second coat of paint fully covers the wall. This will give you the deep, rich color you are looking for.